I have wanted one since my Dad taught me how to shave, although, admittedly, I have always been reluctant to use one…until now.
Having grown up on cartridge razors my whole life, the thought of using anything different just seemed ridiculous. Why go old fashioned when you can use a modern cartridge that has multiple blades and lubrication built into a little strip above those blades? Why? Because sometimes "old fashioned" can be amazing.
We are talking about none other than the safety razor!
The Safety Razor is a truly magnificent tool, and if you are not using one, you are truly and magnificently missing out. I have used almost every razor on the market, including a straight razor, but that's a story for another time. Out of all the multi-blade options out there, I would have never guessed one of the greatest shaves would come from a single razor blade sandwiched between a stainless steel cap and handle.
Like driving a stick-shift or changing your car's oil for the first time, sometimes doing things manually offers you so much more! It can be so much more fun too! Sure it takes a few extra minutes, and you have to use a little more care, though it is something I have found pure bliss in perfecting, and I am sure you will too. And, you don't have to break the bank!
"You buy cheap, you buy twice."
This quote can be said for anything, and it sure holds true when it comes to your razor. With a safety razor, you will make a small investment for the handle and then pay a minimal amount for replacement blades. Even with a coarse beard you can still get 5-8+ shaves out of each blade, most of which are dual sided.
Handles range anywhere from $20-$75. BestGentleman's pick (thanks to the wifey) can also be yours from Amazon.com. Did I mention it also makes a great gift?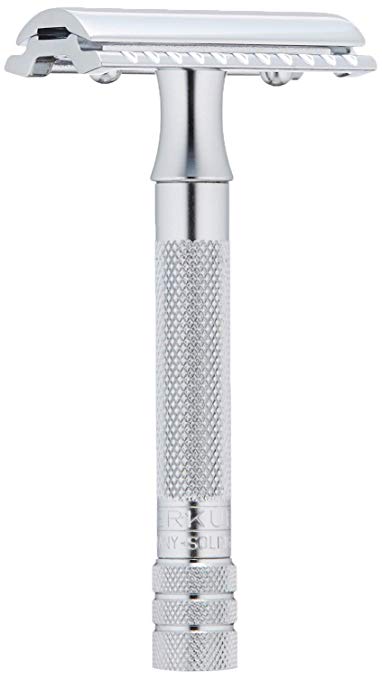 Replacement blades come in packs of 10 and range from $6-$12. BestGentleman's pick from Amazon.com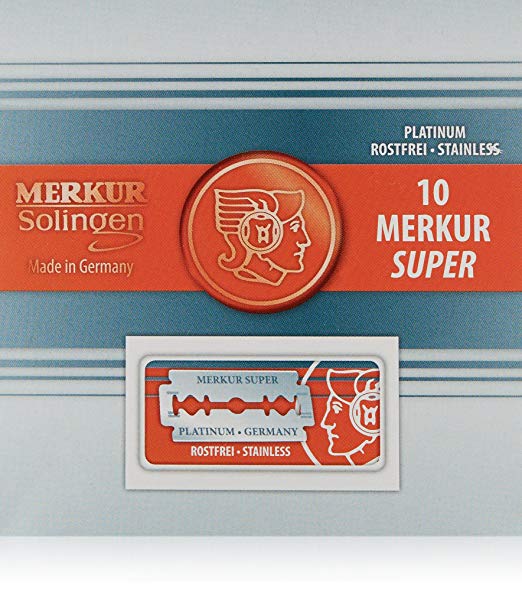 Let's not call this cheap, rather, affordable!
Now get the shave you've been missing out on! There are plenty of safety razors on the market, and of course it all comes down to personal taste & budget. Either way, you can't go wrong.
The Skinny on Technique:
Lather up with a generous amount of pre-shave oil
Apply a nice layer of shave cream to your mug using your badger brush or fingertips
Tilt the blade about 30 degrees
Using short downward strokes, begin shaving from your sideburn down to your cheekbone, with the grain of your beard
TAKE YOUR TIME
Don't apply any pressure, just let the blade glide against your skin
After the first pass is complete, rinse (with warm water), and apply more oil & shave cream
On the Second pass, shave across the grain of your beard – NEVER AGAINST IT, unless you enjoy redness and bumps on your face
Once complete, rinse your blade and your mug with warm water, followed shortly thereafter with cold water
For more information on a great shave click here.
By Nicholas Lucin