An amazing body wash with ingredients as simple as the name.
I recently had the pleasure of sharing a space at an Expo with a men's grooming brand. The person sharing that space was a wonderfully inspiring woman by the name of Melissa. We spoke throughout the weekend, and during our conversations, a scent kept wafting over, satisfying my sense of smell.
Hints of caramel, coconut, and the mildest of sage filled my nose. As natural as the ingredients, the next question I asked was what that amazing scent was. Melissa had explained that it was the signature scent, ALIBI by SIMPLE MAN. She had followed up with some information about the products and then offered me a sample of the SIMPLE MAN ALIBI body wash (pictured below).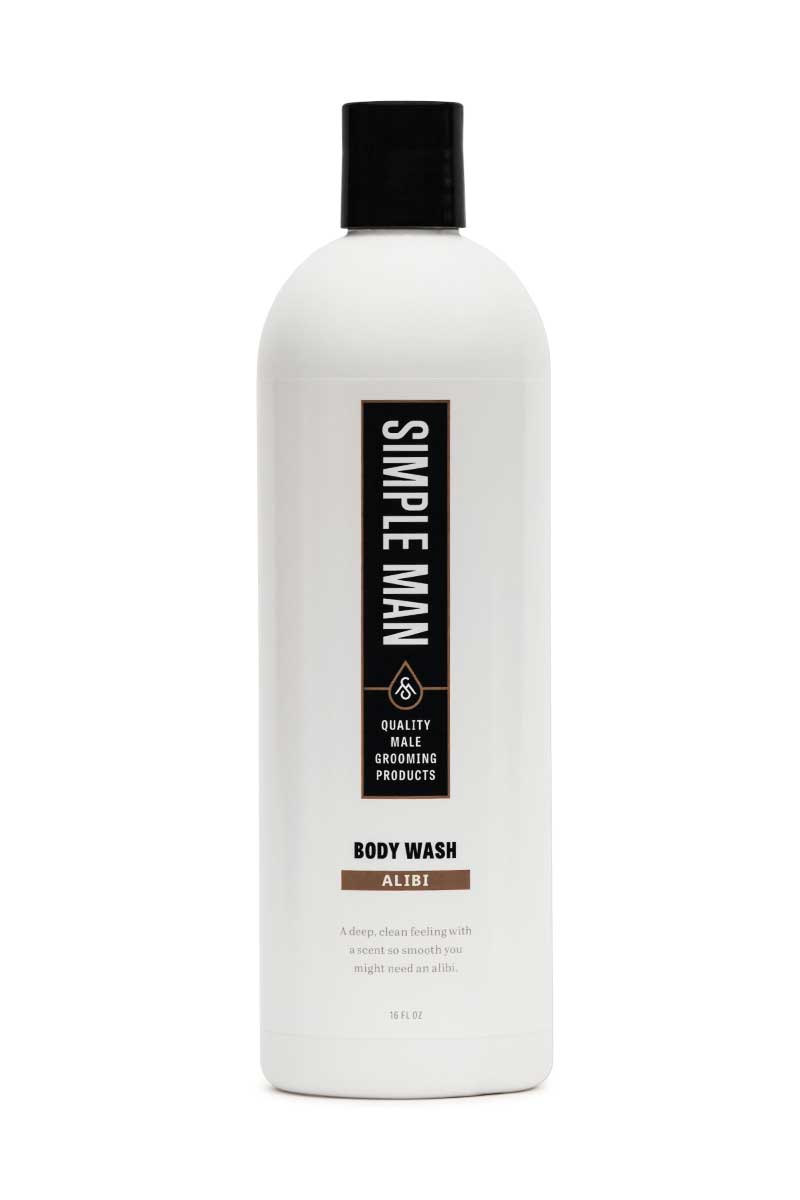 Once the show concluded and I returned home that night, I used the sample I received in the shower. As soon as I tore open the package I was greeted by the signature scent, which I happily welcomed. I used a little bit of the product at first to test how far it would stretch. As I squeezed the package, a light caramel colored gel entered my palm. Using a circular motion, I worked the gel into a nice foamy lather and then began to cover my body with it. If you prefer a loofah, you may use that as well.
A small amount went a fairly long way. I was able to lather my entire body with half a sample pack. Although, to be honest, I used the whole packet because I loved the scent so much. Rinsing was easy, and there was no residue left on my body. Once finished, I felt clean, moisturized, and refreshed. The scent did linger, although it was very light, and again, welcoming to the nose.
Although there is no cologne in the lineup for this particular scent, there is a SIMPLE MAN ALIBI body balm available (pictured below).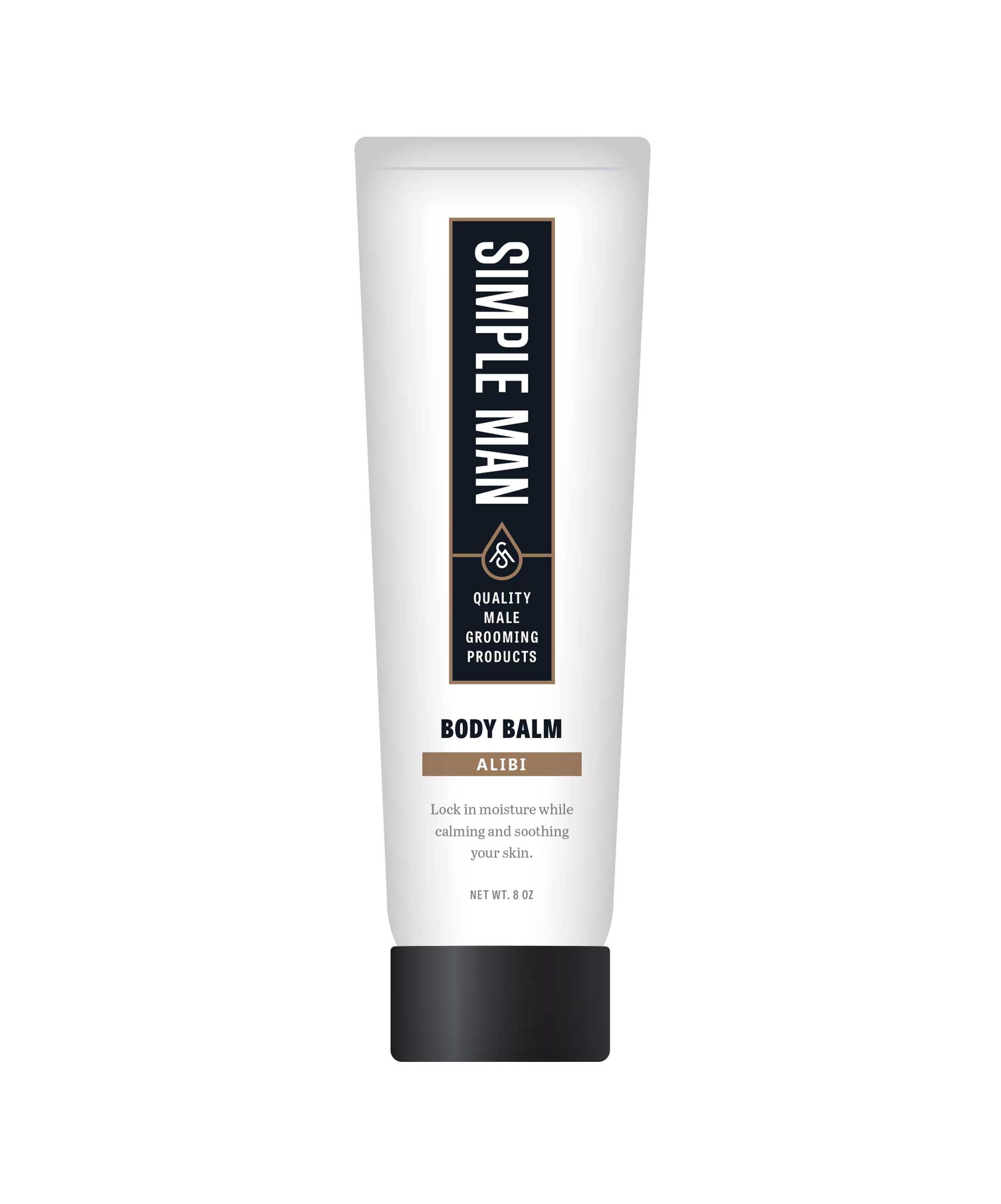 If you are interested in purchasing the SIMPLE MAN ALIBI body soap, balm, or simply interested learning more about the brand, use this link.
by Nicholas Lucin