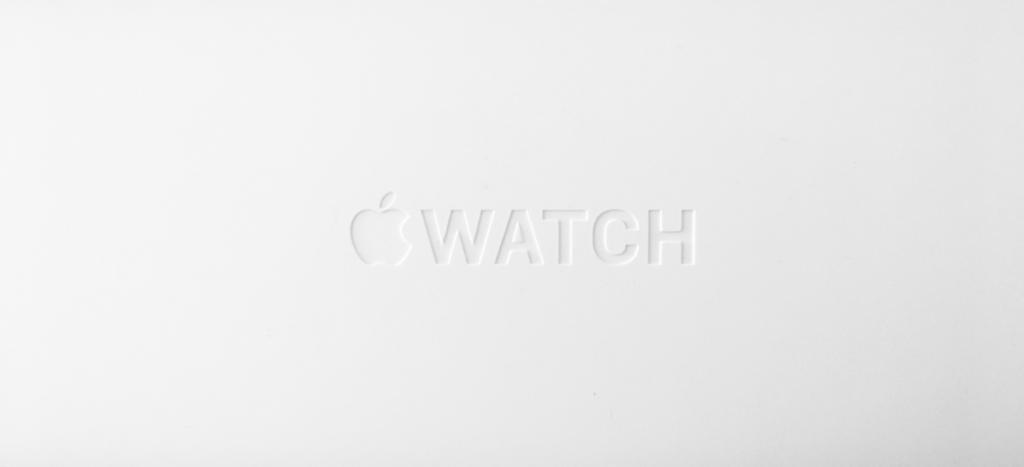 As a reluctant skeptic for many years, I finally gave in and purchased the latest Apple Watch Series 6 GPS. I was not beat into submission or forced into buying one. Rather, I've always liked the idea behind it, but never saw the value (because there was none), especially with the original. The first 2 series didn't do much of anything. I knew they were simply a starting point for future technology, but not worth the investment at the time. Now, with the advancements and features added, it seemed like a great time to make the plunge.
So, how was the first week with the watch? It was spent going through my daily life with the wearable in almost all capacities. The one exception was the shower. Here is a deeper look into how it fared overall:
PRICE
At a starting price of roughly $399 for the Series 6, it makes a fairly sizable dent in your wallet. Although, nothing quite like the Titanium or Hermès versions starting at $849 and $1249 respectively. Ouch!
BUYING EXPERIENCE
Firstly, I will admit, purchasing from Apple is not as easy as it once was. I used to be able to visit their site, add what I needed to my bag, and checkout. Done! This time however, I was met with analysis paralysis. There are so many options for the Apple Watch. Once you click the "buy" button, you are met with a disorganized array of variations. It took me 3 days before I finally decided on the one I wanted. Comparing prices, features, colors, series, and bands were among the many options I had to choose from. Typically, when a customer is met with too many options, the only decision most make is to not purchase the product. To this point, Apple is lucky they have a loyal following.
After almost giving up, I finally decided on the series 6 GPS (non-cellular). I opted for the 44mm Blue Aluminum finish with matching Blue Sport Band. TIP: Make sure to click on the non-descript "create your style" button to find the band you want.
Shipping was super-fast, especially since the initial estimated delivery time was between Oct. 7th-13th! I received it September 26th, which was a pleasant surprise to say the least.
SENSORS
Being an athlete, I opted for all of the additional sensors the series 6 offered. This includes: blood oxygen sensor, ECG/EKG, heart rate monitor, sleep tracking, and workout monitor.
Overall, these sensors are nice features. Although, it was disappointing to find that Apple only threw in the blood oxygen sensor as a little add-on. It doesn't really offer much unless you hold completely still for :15 while it does its thing. Otherwise, you will not get an accurate reading. When it finally does, you have to open the health app on your phone to get the full details.
The ECG is no substitute for a real ECG at a cardiologist's office. Apple makes that very clear in the app before, during, and after use.
The heart rate monitor is one of the best on the market and gives a very accurate, real-time reading.
Sleep tracking works well even if you don't wear the device throughout the night. A couple of nights I did not wear it and it still tracked my sleep time. This was based from the moment I set the watch down to the moment I picked it up. Of course, in this scenario it tracked quantity over quality. Again, if you want your sleep result details, you must open the health app.
The workout monitor is a nice touch and can track any exercise. This includes cycling, which is what I was looking for. If I forget to turn tracking on, the watch recognizes my physical output. It then asks if I'd like to track it, which is great!
Strava geeks unite! The Apple watch supports the app!
BATTERY LIFE/CHARGING
I seem to be getting approximately 36 hours of battery life with moderate to extreme use.
With light use, I can get almost 48hrs of life out of it.
Charging the watch takes a little over 1.5 hours from 1% to 100% plugged into an outlet. Note: I haven't tested with a portable charger
DURABILITY
The Series 6 seems to be quite durable with average daily use. Admittedly, I have not put it through any rigorous stress tests. However, if it's anything like the phones, I will need to invest in a screen and case protector.
The 44mm aluminum case has Ion-X glass Always-On Retina LTPO OLED display. Whereas the stainless steel and titanium cases use a sapphire crystal similar to my Tag Heuers. Despite being scratch resistant, it is not scratch proof, so paying the extra dough is not really worth it IMHO.
The Apple Watch is water resistant, not waterproof, for up to 50 meters. Water resistance means it can "resist" water up to a certain depth and for only a certain amount of time. Waterproof (like many analog watches), means you can dive deeper for any given amount of time and not worry about water damage. This brings up the shower question. Yes, you can shower with your apple watch, but keep the soaps and shampoos from spilling over it.
FUN STUFF
One feature I really like (for home use) is the walkie-talkie! I may be dating myself here, but I don't care…who didn't watch Dick Tracy and wish they had a watch they could talk to someone on?
The customizable watch face! There are so many options. I love being able to change the color palette as well as the information I want to see.
The Always-On feature is fantastic! If I forget to close an app, I love that the screen blurs itself for privacy.
Third party app support! Many of my phone apps now sync with my watch for easy access.
The color! I love that these new watches come in colors other than grey, silver, or rose gold. I am a huge fan of blue watches, and this one is no exception.
OS is great and syncs really well with the iPhone, even older models like the 6s I am presently using.
NOT SO FUN STUFF
What good are Instagram message notifications if I cannot read the messages?
Why are there two separate buttons when one will suffice?
It's not much faster than previous models.
The sensors are gimmicky more than useful. It's as though they added the VO2 & ECG sensors with the hopes that they would improve in a later update. Though it's more to get up to speed with competitors.
CONCLUSION
Overall, I give the Apple Watch Series 6 GPS a rating of 4.5 stars out of 5. If you are in the market for one yourself, but cash conscious, opt for the SE or Series 5. They are all sure to last for years to come even with Apple's yearly release cycle. Any upgrade to this current model will be minimal at best.